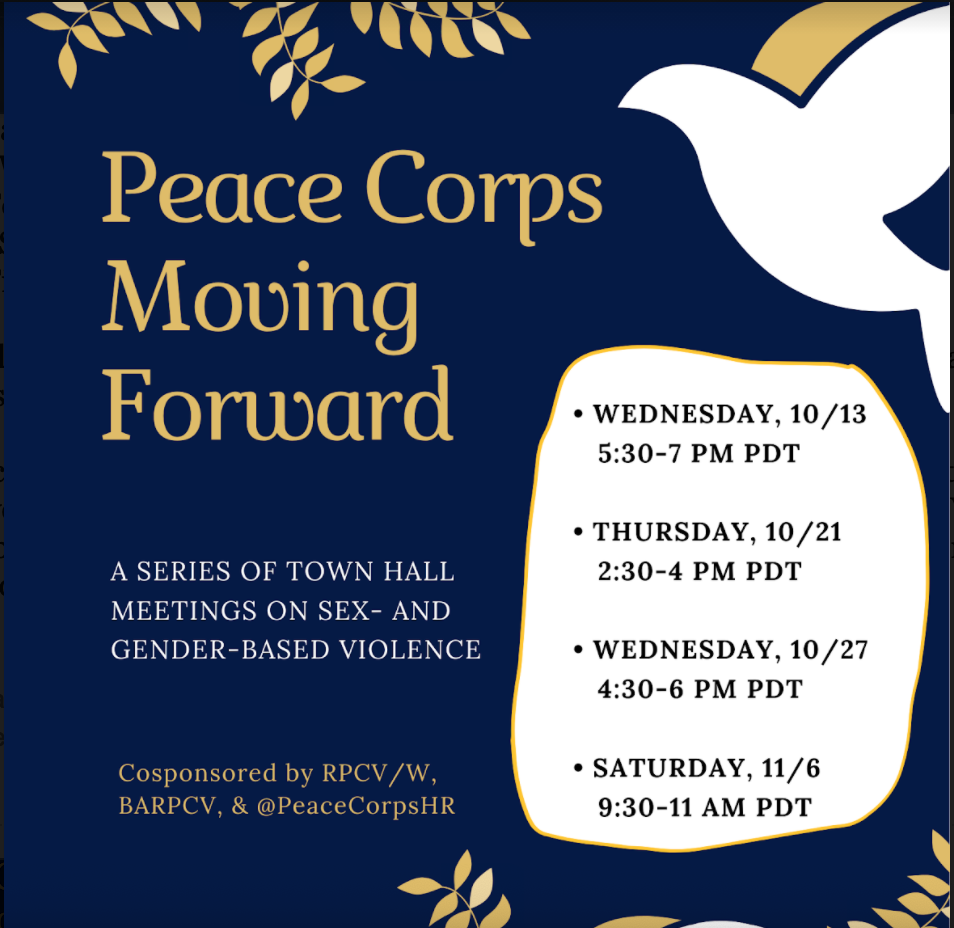 Peace Corps Moving Forward
RPCV/W, BARPCV, and PeaceCorpsHR will be hosting a series of four town hall meetings for survivors to come together as a community, discuss sex- and gender-based violence (SGBV)* during service, and make recommendations for the Peace Corps moving forward.
Register here to receive a Zoom link!
*SGBV includes any harm (physical, sexual, psychological, economic) committed because of the survivor's sex or gender, and the events are open to anyone who identifies as a survivor or an ally. SGBV could be catcalling, harassment, stalking, homophobic slurs, gaslighting, abusive relationships, or assault - the organizers hope all who are interested will feel welcome to attend.
For more information visit:
RPCVs of Washington D.C.