In my interview with Jonathan Green, I quickly learned that no moss grows between his toes. He was born in New London, Connecticut. But his father served in the Coast Guard, moving his family to several states during Jonathan's childhood: Hawaii, Alaska, California, and a couple southern states, just to name a few. This began Jonathan's lifetime of living in and exploring different places.
Expecting to be drafted during the Vietnam War, he instead enlisted in the Army and trained as a medic in order to "alleviate the suffering" of the soldiers and civilians in Vietnam. To his dismay, he was kept stationed stateside for three years in an induction center to medically screen draftees. This depressed and infuriated him. His requests to transfer to Vietnam were denied.
At the end of his enlistment, Jonathan applied for the Peace Corps and asked to be assigned in Southeast Asia where he worked as a Malaria Control Volunteer in Thailand from 1973 to 1975. Serving the people in the jungle was what he had hoped for.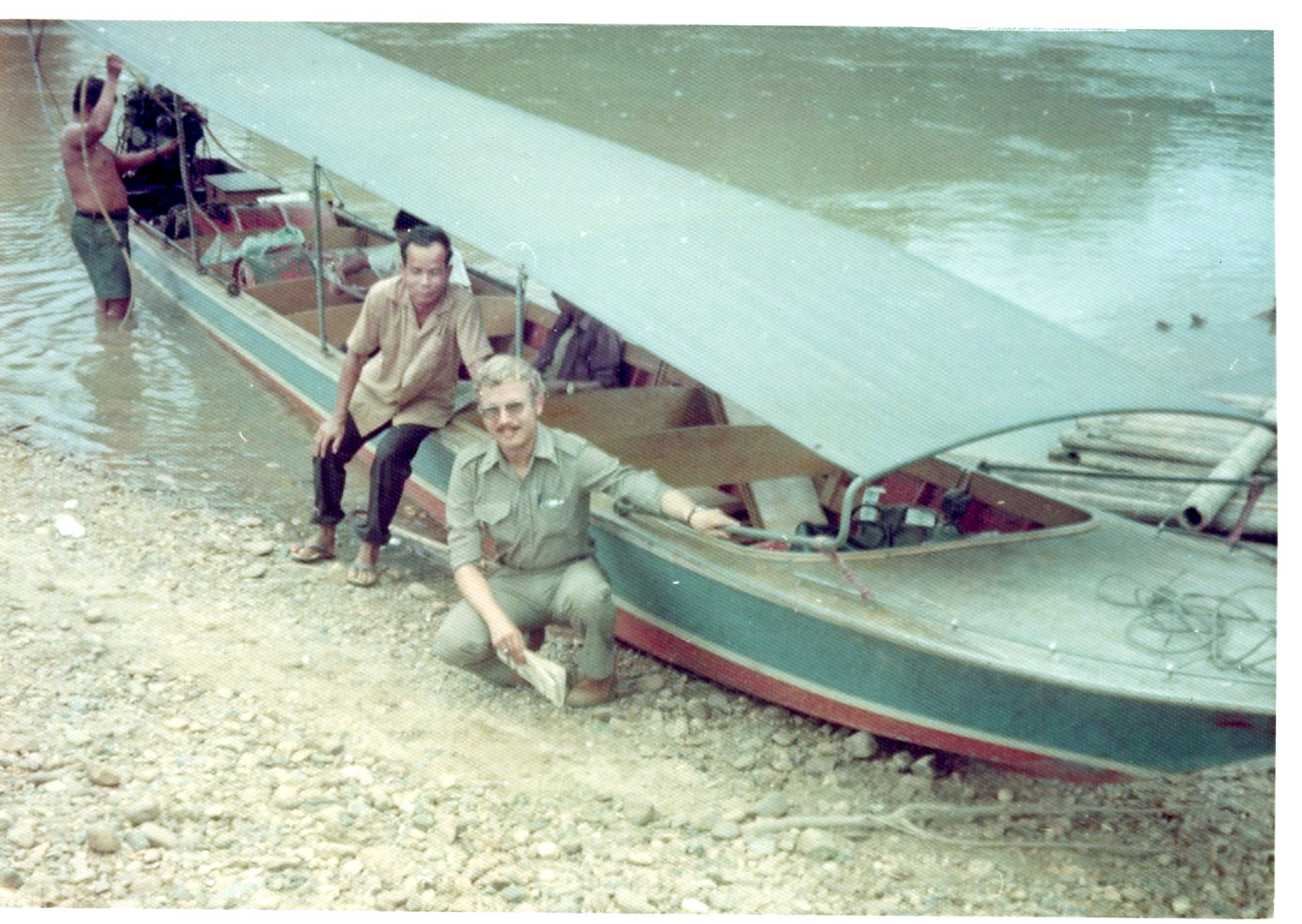 After Peace Corps, Jonathan reenlisted in the Army, and eventually became a physician assistant and later earned a Master of Public Health degree. He worked as a physician assistant for many more years in the military and later in the private sector. But with service overseas now deeply seated in his blood, he returned to PC as an HIV Outreach Volunteer in South Africa from 2015 to 2017. Jonathan worried that his age of 66 might be a deterrent to succeeding as a Peace Corps Volunteer. However, once he arrived in his host country, he found that in South Africa, as in many other countries, it is believed that with age comes wisdom, and with wisdom comes respect. He found teaching the young men about HIV prevention challenging, but he collaborated wisely with his South African counterpart and wove HIV education into a pool tournament in his village. What an ingenious way to teach and persuade these reluctant men.
Wishing to return to his "first love," malaria control, Jonathan volunteered to serve one more year in that capacity as a PC Response Volunteer in Kakata, Liberia from 2017 to 2018.
Jonathan recalls the bittersweet moments as a Peace Corps volunteer. The Thai language was particularly difficult to learn, but with perseverance he learned to communicate well as he traveled from village to village in his work. One of his proudest experiences was seeing a reduction in malaria morbidity and mortality. A few years after his service, workers were sufficiently healthy to complete the construction of two hydroelectric dams on the River Kwai that provided needed electricity for a vast area of the country.
In every sentence of my interview, Jonathan's words echoed commitment. He served 25 years in the U.S. Army and 5 with the Peace Corps. In 2019 he published his memoir, Fighting Malaria on the River Kwai. This is not your regular paperback, but rather a soft cover coffee table book loaded with photos and stories of his time in Thailand. Find his book and a description on Amazon and featured in Peace Corps Worldwide. He found Peace Corps to be a "life changing experience" that made him a better person. His memoir was not only for his family, but for PC recruits to help them understand the challenges and rewards of serving as a Volunteer.
Jonathan's association with our RPCV group began in 1983, when the area affiliate was known as RAVN, and more recently, he served on our pre-pandemic, Peace Corps Connect 2020 Conference Committee. He lives in Fife, WA with his wife, Gina and has 2 grown children and one granddaughter. Jonathan has proudly served our country and we are honored to have him as our member.
---
Susan E. Greisen, RPCV Liberia, 1971-73 and Tonga, 73-74, is the author of In Search of the Pink Flamingos, a memoir. Her essays and poems are featured in seven anthologies. Learn more at susangreisen.com.