Do some armchair traveling with a 2022 International Calendar!

These 2022 RPCV International calendars keep us connected to the countries and people with whom we served, support our SEAPAX Small Grants program, and work towards the Third Goal: bringing the world back home.

Get $1 off the regular price of $15, and 40% of the proceeds support our SEAPAX Small Grants program when you use the code below!

To order:
1. Go to rpcvcalendar.org
2. Fill out the form to order your calendar(s).
3. Use our code: PC4SEAPAX
4. Calendars will ship to your address of choice! Email Carolee at info@seapax.org with questions.
Perpetual Calendars and notecards are for sale below.
Calendars, perpetual calendars, and notecards feature a selection of photos from countries in which Peace Corps Volunteers currently or formerly served. Notecards include two sets that say "peace" in a variety of languages. The perpetual calendars can be used year after year (as the name implies) and are great for remembering important dates that occur each year.
Purchase Perpetual Calendars and Notecards
Notecards are $8 per set (8 cards per set)
Perpetual Calendars are $10 each
Notecards and perpetual calendars will be available through contact-free delivery or through the mail.
For more information or questions, email: info@seapax.org.
2022 Calendar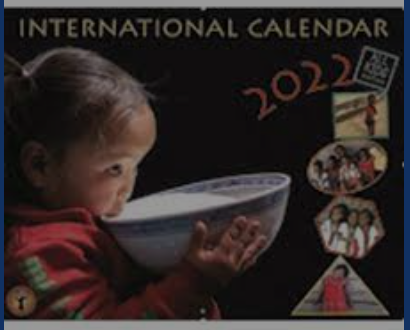 2022 Peace Corps Calendar