Join SEAPAX and the Peace Corps Community! 
The Seattle Area Peace Corps Association (SEAPAX) is an affiliate group of the National Peace Corps Association (NPCA).  By joining SEAPAX, you also have the option to join the NPCA if you are not already a member.  The sign-up process is quick, easy, and free! 
Non-NPCA Members
1.       Choose your NPCA membership level if you wish to become a NPCA member. If you do not want to become      a NPCA member, leave the NPCA membership level blank.  
2.       Select SEAPAX as your NPCA affiliate group.
3.       Select the appropriate SEAPAX membership plan (there is only 1 at this time).
4.       Complete all required fields on the sign-up page (e.g. name and email).
5.       Adjust your privacy settings as desired after joining SEAPAX.
NPCA Members
1.       Sign in with your NPCA login information.
2.       Follow steps 2-5 from above.
Click on the button below to start.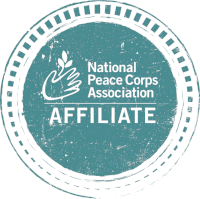 We are an affiliate of the National Peace Corps Association (NPCA). NPCA is the nonprofit network of 220,000 people who share the Peace Corps experience. NPCA champions lifelong commitment to Peace Corps ideals by connecting, engaging and promoting its members and affiliate groups as they continue to make a difference in communities in the U.S. and abroad. NPCA is also dedicated to advocating for, contributing to, and supporting the betterment of the Peace Corps.