Museum of the Peace Corps Experience presents a virtual screening, "A Towering Task: The Story of The Peace Corps," narrated by actress Annette Bening.
View more details about this riveting documentary HERE
Tickets may be purchase for $10 from Cinema 21, Portland, Oregon via First Run Features.
Proceeds from sales will fund Museum exhibits for Peace Corps 60th Anniversary.
The film may be viewed beginning now through September 30, 2020
Order your ticket HERE
The Museum will host a Panel on September 30, 2020 at 5:00 pm PT (8 pm ET). Panel includes the film's
award-winning Producer Alana DeJoseph, (Mali 1992 - 1994) and National Peace Corps Association (NPCA)
President Glenn Blumhorst (Guatemala 1988-1991).

Click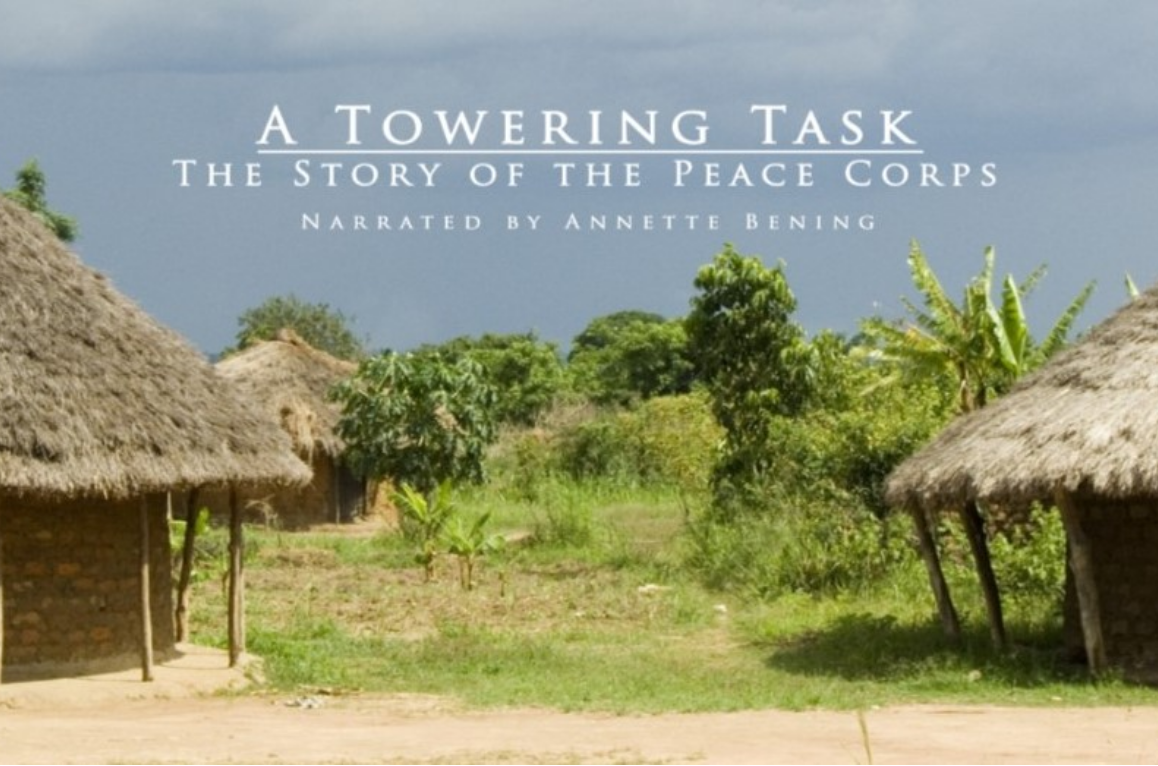 to register for the Panel. MARK YOUR CALENDAR for September 30, 5:00 pm PT (8 pm ET).