Join SEAPAX to stay connected and support Peace Corps community initiatives! 
SEAPAX Events & Peace Corps Connect 2020 Canceled
SEAPAX is suspending all events until further notice. 
This is out of an abundance of caution to limit the potential spread of COVID-19. On March 11th, Governor Jay Inslee issued a proclamation that bans all gatherings larger than 250 people.  On the same day, Public Health—Seattle & King County also issued an order that prohibits gatherings less than 250 people unless measures are taken to minimize the potential spread of COVID-19. 
Canceled events:
4/12 Book Club

April Happy Hour
We are disappointed to have to cancel events, but we feel this is the best course of action for our community at this time.
We will keep you posted on the status of our regularly scheduled and annual events.  We wish good health, safety, and community to all.
 
***Peace Corps Connect 2020 Canceled***
The current COVID-19 pandemic was an unforeseen event.  In light of the current and projected coronavirus situation in Seattle and throughout the U.S., the NPCA/SEAPAX team has decided to cancel this year's Peace Corps Connect conference. We feel this is the right decision to make when considering the health and safety of our local, regional, and national communities. 
Planning for the September 2021 conference in Washington, D.C. is already underway as part of the broader celebration of Peace Corps' 60th anniversary.
Thank you so much to the SEAPAX team for your incredible leadership over the past few months!
New SEAPAX Merchandise Available! 
75% of all proceeds from sales will go towards our grants program which supports community-based projects both in Washington State and countries around the world.  Please see the Merchandise page for more details and visit Teespring site to order.  
---
Available now!  Calendar + Notecard Sales!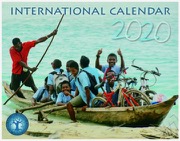 SEAPAX grants are entirely supported through calendar and notecard sales. Money raised goes towards funding small grants in the Seattle area and current PCV projects around the world.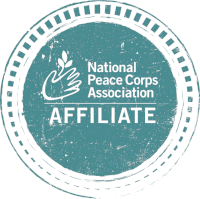 We are an affiliate of the National Peace Corps Association (NPCA). NPCA is the nonprofit network of 220,000 people who share the Peace Corps experience. NPCA champions lifelong commitment to Peace Corps ideals by connecting, engaging and promoting its members and affiliate groups as they continue to make a difference in communities in the U.S. and abroad. NPCA is also dedicated to advocating for, contributing to, and supporting the betterment of the Peace Corps.