SEAPAX offers small grants to community-based projects in both the State of Washington and countries around the world. SEAPAX supports projects and organizations which promote cultural understanding, global education, immigrant communities, and community service projects. In 2022, SEAPAX will award two $250 grants.
Selection Criteria
Feasibility and sustainability

Community need and involvement

Anticipated impact
---
Other Considerations for Approval
Community contribution must be at least 25% of the total budget, either monetary or in-kind.

Urgent needs related to emergency relief are evaluated on a case-by-case basis.

Given SEAPAX's mission to fund community-based projects, individual student scholarships will not be considered.

SEAPAX Bylaws allow Board, committee, and general SEAPAX members to submit grant applications if there are no conflicts of interest or personal monetary gain.
---
Eligibility - SEAPAX Welcomes Proposals from...
Applicants whose project is in a country where PCVs serve and RPCVs have served, either currently or in the past

Applicants who are RPCVs currently involved with an organization in the State of Washington

Applicants who have an otherwise close connection with SEAPAX

A current PCV who is from or will be returning to the State of Washington
Application and Review Process
Complete the online application form below. Current PCVs can email a PCPP link in lieu of application.

The SEAPAX Grants Committee reviews all applications and will contact you if more information is required.

The Grants Committee presents its recommendations to the SEAPAX Board, and a majority vote determines grant approval.

Once approved, the Board authorizes the Treasurer to release funds to the grantee.

The Grants Committee chair will notify all applicants of the outcome of their request. 
---
Apply Now
For more information contact: info@seapax.org
Past Grant Recipients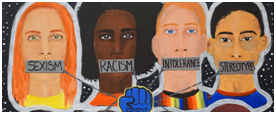 February 2018
Seattle, WA
Student Writing, Art & Film Contest on issues of Social Justice. Grant $500.