SEAPAX Monthly Newsletter
September Monthly Newsletter
---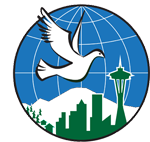 SEAPAX Annual Board Elections
The annual election for the SEAPAX Board Officers is now underway. Thank you to all those who have submitted nominations. Candidate biographies can be found here.
This ballot will officially close at 5pm on Monday, September 1st, 2019. Results will be announced in
the October newsletter. To cast a ballot, you must be a SEAPAX member (dues are no longer
required). If you are not yet a SEAPAX member, please join today.
Click HERE FOR BALLOT and thanks for participating! Questions, please contact us.
---
Open Board Positions for Non-Elected Positions
Would you like to get more involved with SEAPAX and with our local RPCV community?  There is no better way to do this than to serve on our Board.  The following are non-elected board positions that would like to fill immediately:
Events Co-Chair

Speakers' Bureau Co-Chair

Webmaster

Advocacy Co-Chair

Book Club Chair   

Newsletter Editor   

Happy Hour Coordinator
If you'd like to learn more about any of these positions, please email us.
---
Annual SEAPAX Survey
We want to find out how we can better serve you and our RPCVcommunity. You can help by completing a short questionnaire found here. The survey will close on September 27th, 2019. We thank you in advance for your participation!   
---
Monthly Calendar

9/4 1st Wed HH, Canterbury Ales, Seattle
9/7 Cruise to Bainbridge Island
9/18 3rd Wed HH, Ounces Taproom, Seattle
9/19 Networking, Leny's, Seattle

---

Happy Hour

1st Wednesday HH: Sept. 4th is the monthly Pub Quiz at Canterbury Ales in Cap Hill, 534 15th Ave E at 7 PM. Don't fear the quiz, show up for a good time.

3rd Wednesday HH: Sept. 18th at 5 PM at Ounces Taproom, 3809 Delridge Way SW, Seattle.

Booze Cruise to Bainbridge will be Sept. 7. RSPV on the calendar, Facebook, or email meet at/on the 10:25 Bainbridge ferry from Seattle. We will visit wineries, distilleries and breweries. See events.

RSVP before noon the day of the event on Facebook or email so we can get enough seats. 

---

Book Club

We are still looking for a book club director to lead the book club meetings for 2020.

October's book on Oct. 6th from 3-5 PM is Born a Crime: Stories from a South African Childhood by Trevor Noah. Location: Boon Boona Coffee, 724 S 3rd St, Renton, WA 98057.

---

Two Beers with Pangea Giving

Thursday, Nov. 7, 5:30–8 PM

Two Beers Brewing Co. 4700 Ohio Ave S, Seattle WA 98134

Join us for a SEAPAX-Pangea Happy Hour and learn how an international giving circle works and share your experiences and thoughts about what is needed in the countries and rural communities in which SEAPAX volunteers served and Pangea grant partners work. And enjoy a beer or two on us! 

Pangea Giving is a Seattle-based giving circle that funds grassroots community projects in Latin America, East Africa, and Southeast Asia. Learn more on the website or asking a member on Thursday, November 7, 5:30–8 PM.

---


NEW MEMBERS 




---

 

Calendar Look Ahead

10/6 Book Club, Boon Boona, Renton
10/19 Movie Night, Wallingford, Seattle
11/7 Pangea Giving, Two Beers, Seattle

---

SEAPAX Grants Committee

The Grants Committee is open to new members. If you would like to join the Grants committee, please contact Ilene.

---

SEAPAX Memebership

SEAPAX is a dedicated organization committed to bringing together RPCVs to make an impact in the Seattle community. Our programs, events, grants and member benefits completely rely on the generosity of our members. We hope that you will consider making your suggested $15 member contribution this month to help us support the amazing community we are building together! Our growth is dependent on your generosity!

---

SEAPAX Events

Bainbridge Booze Cruise, Sept 5th

We are looking to repeat our successful ferry trip to Bainbridge Island to sample the Wine, Beers, and Distillations on Sept. 5th. Friends, family and non-drinkers are welcome.

Subject to change and more to follow.

We are leaving on the 11:25 Seattle to Bainbridge Ferry. We suggest walking on, but driving on is an option. Ferry Terminal address:

801 Alaskan Way, Seattle, WA 98104



Return will either be 3:55 or 4:40 or you can hang out on the island as long as you like.

RSVP on the calendar, Facebook, or email.

Dive into Networking, Sept 19th

We're getting divey as we head into the start of fall by moving our quarterly networking event to a monumental dive bar in the hip Greenlake neighborhood. Join us at Leny's bar for some killer drinks, fried food, and fabulous schmoozing. Who knows, maybe the night will end with a mystery shot?

Looking to make connections in the RPCV community? On the hunt for your next career? Connect with the Seattle RPCV community to enjoy a beverage, dim lighting, pool and connect about opportunities. SEAPAX members are great resources and connections for careers!

Details: Sept. 19th at 5:30 PM at Leny's 2219 N 56th St, Seattle, WA 98103. Please RSVP!

Movie Night

Join us for a SEAPAX movie night! We will be playing two movies that take place in or involve South Africa, Yesterday and Searching for Sugar Man. Space is limited, so we will only be able to accommodate the first 10 people who RSVP. Feel free to bring snacks or a dish to share.   

Date: Saturday, Oct. 19th
Start time: 5 PM
Location: Private residence in Seattle Wallingford neighborhood. RSVP to get details.

---
Copyright © 2018 Seattle Area Peace Corps Association (

SEAPAX

), All rights reserved.
This email was sent by:
Seattle Area Peace Corps Association (SEAPAX)
PO Box 77712 -
Seattle, WA, 98177
You have received this email because you are a member or existing contact of Seattle Area Peace Corps Association (SEAPAX), a membership organization powered by SilkStart. update notification preferences unsubscribe from this list