SEAPAX Monthly Newsletter
December Monthly Newsletter
---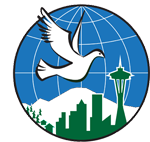 SEAPAX Open Board Positions for Non-Elected Positions
Would you like to get more involved with SEAPAX and with our local RPCV community? There is no better way to do this than to serve on our Board. The following are non-elected board positions that we would like to fill immediately:
If you are interested or would like to learn more about any of these positions, please 
contact us.
---

SEAPAX Holiday Party
Join us for our annual end of the year/holiday party! This is typically our biggest event of the year. All are welcome, but be sure to RSVP. This year's event will be hosted in the Greenwood neighborhood. Some street parking is available, but carpooling or public transportation is recommended. Please bring a food or drink item to share. We look forward to celebrating the holiday season together! See Grants blurb for Flash Giving details. 

When: Saturday, December 14th
Time: 4-8 PM
Where: Private home in the Greenwood neighborhood. RSVP for the address.
RSVP: Please send the number of guests in your party
Potluck Item: Food or drink item. Bring a label and serving utensils.
---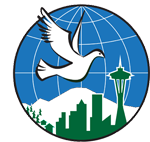 Annual Contribution Campaign
It is the time of year that we ask for your help to support SEAPAX! 
Our programs and activities are dependent on the financial contributions from our members. Programs and activities that we regularly offer include, but are not limited to: the grants program, Peace Corps advocacy work, an annual holiday party and picnic, camp outs, and social media platforms. 
If you have not contributed to SEAPAX this year, please consider doing so at this time. We suggest a $15 annual contribution, but any level of support is appreciated. Online contributions can be made here.
If you would like to learn more about any of our activities, feel free to contact us. We thank you for your support! 
---
Proposed Changes to By-Laws and Transition to a Non-Profit 501(c)(3) Organization
The SEAPAX Board will register our association as a charitable non-profit 501(c)(3) organization. Currently, SEAPAX is a Washington State public benefit nonprofit corporation and a tax-exempt small charity registered with the WA State Secretary of State Charities Division and the U.S. Internal Revenue Services, EIN 91-1232026. We will continue to operate under Washington State law until a non-profit 501(c)(3) status is approved by the IRS, which could take an unknown length of time.    
By obtaining 501(c)(3) status, donations made to SEAPAX will be tax deductible to the donor, which they currently are not. The change will also provide our organization with a greater degree of legitimacy and will enable us to develop relationships with local organizations that we otherwise would be somewhat restricted from.
We made proposed changes to our By-Laws to reflect our transition to a 501(c)(3) organization (all modifications are indicated with highlighted font or strikethroughs for deletions). You can review these changes here. If you have any comments or concerns, please email us at info@seapax.org by no later than December 31st, 2019. The Board will plan to vote on the proposed changes at our January 12th, 2020 board meeting. Of note, these changes will not take effect until we obtain a 501(c)(3) status.    
---
Monthly Calendar

12/4 1st Wed HH, Canterbury Ales, Seattle
12/14 Annual Holiday Party, Greenwood, Seattle
12/15 Showing of A Towering Task, Portland, OR

---

Happy Hour

There will not be any more happy hour events in 2019. See you at happy hour in 2020!

---

Book Club

It is time to vote for 5 book club selections for 2020! Please fill out this short, 3-question survey by Friday, Jan. 3rd. 2020 book selections and meeting locations will be announced in the January newsletter.

 

Next meeting: Sunday, Feb. 9th from 3-5 pm (location TBD). The other meetings will all be on Sundays (April 12th, June 14th, Aug. 9th, and Oct. 11th) from 3-5 PM.

 

The incoming book club chair is Darien Luce, Costa Rica RPCV 2011-2013. Thank you to Trisha Patek for all her hard work as the outgoing chair!

---

Showing of A Towering Task in Portland, OR

A Towering Task, the Story of the Peace Corps, a documentary produced and directed by Alana DeJoseph, will be shown in Portland, OR on Dec. 15th at 2:45 PM at the Clinton Street Theater, 2522 SE Clinton St, Portland OR. Buy tickets in advance for $10 to ensure your spot. 

---


 

 

Calendar Look Ahead

2/9 Book Club, TBD

---

SEAPAX Grants Committee: Holiday Party Flash Giving 

In the spirit of the season, the Grants Committee will have a donation jar to stuff with bill and coins at the holiday party. We will take your cash and give it in SEAPAX's name to a local organization doing good works.

The committee is taking your suggestions of local or international organization to receive the Flash Give donation. Please send us your recommendations.

---

Calendars for Sale

It is time to think about your gift list! Calendars will be available at SEAPAX events, including the holiday party, and via mail order for $15 dollars each. Purchase five or more at one time for $13 each. Proceeds support SEAPAX's small grants program.

---

PCC2020 Conference & Conference Planning Committee

Planning for the Peace Corps Connect 2020 Conference has begun! Expect to hear more details about the conference starting sometime in early 2020. 

Confrerence Date: July 16th - July 18th, 2020
Venue: University of Washington (Seattle campus)

We are still looking for people to join our Peace Corps Connect 2020 Conference Planning Committee. The best way to do this is to join one (or more) of our sub-committees:

Speakers

Community Workshops/Breakout Sessions

Venue

Housing

Catering

Communication/Marketing/Logistics
Sponsorships current need of most help

Exhibitors

Special Events current need of most help   

If you are interested in joining any of these sub-committees or learning more about their roles and responsibilities, please contact us.  Feel free to send any other conference ideas or things for us to consider.

---
Copyright © 2018 Seattle Area Peace Corps Association (

SEAPAX

), All rights reserved.
This email was sent by:
Seattle Area Peace Corps Association (SEAPAX)
PO Box 77712 -
Seattle, WA, 98177
You have received this email because you are a member or existing contact of Seattle Area Peace Corps Association (SEAPAX), a membership organization powered by SilkStart. update notification preferences unsubscribe from this list