SEAPAX Monthly Newsletter
August Monthly Newsletter
---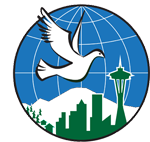 SEAPAX Annual Board Elections and Open Positions
Would you like to get more involved with SEAPAX and with our local RPCV community? There is no better way to do this than to serve on our Board, and our annual Board elections are right around the corner!
Voting will begin on September 2nd and run through the end of the month for the following 2020 Board positions:
President

Vice President

Secretary

Treasurer

Director-At-Large (up to six)
If you are interested in any of these elected positions or would like to nominate someone, please submit the following to us by no later than August 24th: nominee's name, position of interest, and brief biography of nominee (examples of biographies can be found here).
We also would like to fill the non-elected board positions of Newsletter Editor, Advocacy Co-Chair, Events Co-Chair, Speakers' Bureau Co-Chair, and Book Club Chair.
If you'd like to learn more about any of these positions, please email us. 
---
Annual SEAPAX Survey
We want to find out how we can better serve you and our RPCVcommunity. You can help by completing a short questionnaire found here. The survey will close on September 27th, 2019. We thank you in advance for your participation!   
---
Monthly Calendar

8/7 1st Wed HH, Canterbury Ales, Seattle
8/10 Annual Picnic, Ravenna Park, Seattle
8/21 3rd Wed HH, Cyclops, Seattle


---

Happy Hour

1st Wednesday HH: Aug. 7th is the monthly Pub Quiz at Canterbury Ales in Cap Hill, 534 15th Ave E at 7 PM. Don't fear the quiz, show up for a good time.

3rd Wednesday HH: Aug. 21st and we are heading to Cyclops at 5 PM, 2421 1st Ave.

Booze Cruise to Bainbridge will be Sept. 7  RSPV on the calendar, Facebook, or email meet at/on the 10:25 Bainbridge ferry from Seattle. We will visit wineries, distilleries and breweries.

RSVP before noon the day of the event on Facebook or email so we can get enough seats. 

---

Book Club

Special kudos to Caroline for leading the April book club and Marilee and Janet for co-leading the August book club! Their contributions are greatly appreciated. 

We are also still looking for a book club director to lead the book club meetings for 2020.

October's book on Oct. 6th from 3-5 PM is Born a Crime: Stories from a South African Childhood by Trevor Noah. Location: TBD.

---


NEW MEMBERS 




---

 

Calendar Look Ahead

9/7 Cruise to Bainbridge Island
10/6 Book Club, TBD

---

SEAPAX Grants Committee

The SEAPAX Grants has completed our 2019 cycle with a grant to Global Seed Savers. Seattle Peace Corps Volunteer, Sherry M., started this project in the Philippines and continued growing it after service. The concept is for local farmers to gain independence from large seed companies and grow crops native to their region. They are creating a seed library and more.

If you would like to join the Grants committee, please contact Ilene.

---

SEAPAX Memebership

SEAPAX is a dedicated organization committed to bringing together RPCVs to make an impact in the Seattle community. Our programs, events, grants and member benefits completely rely on the generosity of our members. We hope that you will consider making your suggested $15 member contribution this month to help us support the amazing community we are building together! Our growth is dependent on your generosity!

---

SEAPAX Annual Picnic

Join RPCVs, family and friends for our Annual SEAPAX Potluck Picnic on Aug. 10th! We will be gathering at Ravenna Park, 5520 Ravenna Ave NE, 98105, Shelter #1 (same as last year), from 3 - 6 PM. Bring food to share and SEAPAX will provide the main course: hamburgers, veggie burgers and hot dogs with buns and condiments.

RSVP with the number in your group and choice of hamburger, veggie burger or hotdog. Facebook event page.

Help in setup, clean up and grilling is also needed. If you can volunteer to help out, mention that in the RSVP.

---
Copyright © 2018 Seattle Area Peace Corps Association (

SEAPAX

), All rights reserved.
This email was sent by:
Seattle Area Peace Corps Association (SEAPAX)
PO Box 77712 -
Seattle, WA, 98177
You have received this email because you are a member or existing contact of Seattle Area Peace Corps Association (SEAPAX), a membership organization powered by SilkStart. update notification preferences unsubscribe from this list