SEAPAX Monthly Newsletter
April Monthly Newsletter
---
A Message from the President
Hello SEAPAXers! 
I would like to inform you of some exciting news. SEAPAX has just officially submitted an application to host the Peace Corps Connect Conference 2020 here in Seattle! 
For those of you who are unfamiliar with the Peace Corps Connect Conference, this is an annual conference put on by the National Peace Corps Association (NPCA). The idea of the conference is to provide a forum where RPCVs from across the U.S. can connect and share ideas. Each year, the conference is held in a different region of the U.S. This year's conference is being held in Austin, TX from June 20th – 22nd.
If awarded as the 2020 host city, this event will provide a great opportunity for SEAPAX and all our members to engage with a national RPCV audience and to strengthen and develop relationships with Seattle-based organizations. The application process is competitive, so there is no guarantee that we will actually get to host this event in 2020. 
I would like to thank all those on our Board and in our community who have helped us put together a strong application. We couldn't have done this without all your help. If we do get to host this event, we will be reaching out to all of you for additional help so that we can put together a meaningful and impactful program. We will keep you up-to-date as we learn more about the status of our application.
On another note, I would like to thank everyone who took part in the NPCA's "Dear Colleague" campaign in effort to get the U.S. Congress to increase PC funding. The NPCA just announced that we beat last year's record with 181 members of the U.S. House of Representatives having signed the Dear Colleague letter.  Way to go!     
This would not have been possible without your help. The Washington State U.S. legislators who signed the letter are Rick Larsen, Kim Schrier, Adam Smith, Suzan DelBene, Pramila Jayapal, and Denny Heck. We sincerely appreciate all the advocacy work that our members have done in support of PC!
Warm regards,
Brad Cleveland, SEAPAX President
South Africa 2006-2008
---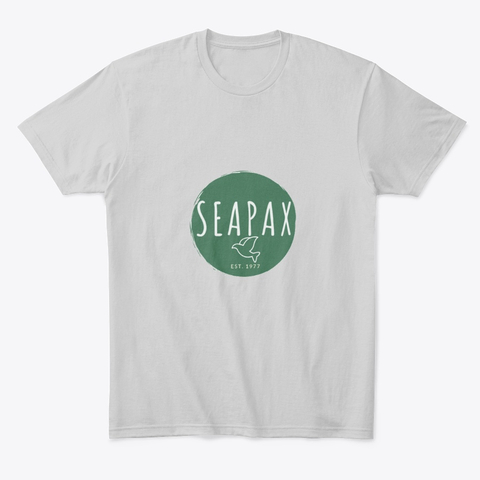 SEAPAX SWAG Merch Launch
Our 2019 SEAPAX Swag has LAUNCHED! Be the first to order your one-of-a-kind SEAPAX merchandise. For one month only, save 10% on your purchase with promo code: NewStore
Visit the online store or navigate our SEAPAX Website.
75% of all sale proceeds will benefit the

SEAPAX

grant committee to provide funding for local and international non-profits that align with the core values of

SEAPAX

.
---
Monthly Calendar 

4/3 1st Wed HH, Canterbury Ales, Seattle
4/7 Book Club, Honey at Alma Mater, Tacoma
4/9 2nd Tues Arts and Cider, Schillings Cider, Seattle
4/17 3rd Wed HH, Teku Tavern, Seattle
4/27 Scavenger Hunt, Green Lake, Seattle


---

Happy Hour

1st Wednesday HH: Join us next month on Apr. 3rd for the monthly Pub Quiz at Canterbury Ales in Cap Hill, 534 15th Ave E at 7 PM. Don't fear the quiz, show up for a good time.

Second Tuesday Arts & Cider: Apr. 9th from 6-9 PM at Schillings Cider House in Fremont. Schillings does not have food, but you can bring your own. 708 N 34th St. Invite your friends and be kids again, just with an adult beverage.

3rd Wednesday HH: Apr. 17th 5-8 PM we are heading Teku Tavern. Get a drink and relax. 552 Denny Way, Seattle.

RSVP before noon the day of the event on Facebook or email so we can get enough seats. Always looking for new places for a crowd so email your suggestions.

---

Book Club

Next meeting is Apr. 7th, 3-5 PM. The Girl Who Smiled Beads: A Story of War and What Comes After by Clementine Wamariya and Elizabeth Weil @  Honey at Alma Mater 1322 Fawcett Ave, Tacoma.

June's book on June 2nd is The Far Away Brothers: Two Young Migrants and the Making of an American Life by Lauren Markham. Location TBD, 3-5 PM.

We are looking for a volunteer to host the August meeting, you can pick the location. August's book on Aug. 4th from 3-5 PM is Then Again by Ben Berman. Email us.

---

SEAPAX Events

Scavenger Hunt, Apr. 27th, Green Lake, 11 AM-1:30 PM

Bring a fellow RPCV, future PCV, family, friend or just yourself for a scavenger hunt adventure at Green Lake. Things you will need: comfortable shoes for walking and a camera/phone for taking photos. Weather permitting: We know the weather can be tricky so dress accordingly. In case of heavy rain, we will inform you that the event has been re-scheduled for a future date.

Also, we hope that you will join us for lunch at a local restaurant afterwards! RSVP to events@seapax.org for more information about where to meet!

Cinco de Mayo Potluck, May 4th, Private residence, Wallingford.

Service Opportunity at the Peace Corps Send-Off on May 13th. We are looking for SEAPAX members who are interested in setting up a table from their country of service. If you are interested, please let us know. See event details below.

Ramadan Break Fast Potluck, June 1st, Interfaith Community Sanctuary & School, Ballard.

Hike, June 15th, location TBD.

---

Peace Corps Send Off / Welcome Home

We will be hosting our annual Peace Corps Send-Off and Welcome Home event for invitees and RPCVs at the Columbia City Library, 4721 Rainier Ave S, Seattle, WA 98118, in the meeting room (bottom floor) on May 13th, from 6-7:30 PM. Please join us in celebrating with invitees, applicants, recently returned Peace Corps Volunteers, and not-so-recently returned Peace Corps Volunteers for a fun, informal evening with the Seattle Peace Corps community. This will be a light potluck event, so please bring an appetizer, dessert, non-alcoholic beverage, or light finger food to share.

---

2019 Regional RPCV Camp Out

For all SEAPAX campers and adventurers, the 2019 Regional RPCV camp out details have been finalized.  This is an annual event that is coordinated with five other regional RPCV associations (Southern Oregon RPCVs, Columbia River PCA, Idaho RPCVs, West Cascade PCA, and Inland Northwest PCA). This year's camp out will be hosted by Southern Oregon RPCVs.

When: Thursday, Aug. 1st – Sunday, Aug. 4th
Where: Aspen Point Campground at Lake of the Woods in the beautiful Fremont-Winema National Forest (Klamath Falls, OR)
Costs: $15/adult for those staying at the group site. Kiddos under 18 are free!
Registration: Register here
Additional information: See flyer here

---

SEAPAX Service

Do you belong to or know of a community or organization that we can help? Have you come across an amazing volunteer opportunity that you want to share? Please send any ideas for upcoming service opportunities to Josh Fliegel and Andrea Shelton at servicechair@seapax.org.

Be on the lookout for other SEAPAX service events happening this year!

---


NEW MEMBERS 




---

 

Calendar Look Ahead

5/4 Cinco de Mayo Potluck, Wallingford, Seattle
5/13 Peace Corps Send Off/Welcome Home, Columbia City Library, Seattle
6/1 Ramadan Break Fast Potluck, Ballard, Seattle
6/2 Book Club, TBD
6/15 Hike, TBD
6/28-30 SEAPAX Annual Camp Out, Lopez Island
8/1-4 Regional Camp Out, Klamath Falls, OR
8/4 Book Club, TBD

---

Top Up Contributions

We have new Top Up guidelines. Please visit the website and let's keep on the giving path. Small Grants are available for local or international projects. 

---

Apply for Grants

Ask non-profits in your network if they need a small grant and encourage them to apply! Check out the details and applications on the SEAPAX website under the Grants tab.

---

Thank You From a Grant Recipient

Maraming salamat po sa iyong mapagkaloob na donasyon! On behalf of the Peace Corps and community members of Barangay Leido in Oriental Mindoro, we sincerely thank you for your kind and generous donation to our Solid Waste Management project.

Last week, our team selected the final location to build the proposed MRF (Materials Recovery Facility) and held community gatherings to discuss the potential impact this project will have on community members. Next week, we plan on purchasing all the materials necessary to build and sustain a functioning MRF!

Again, we truly thank you for your kind donation. Your contribution will have a meaningful impact in Barangay Leido for years to come.

Maraming salamat po, 

Andrew Matthews, PCV

---

SEAPAX Speaker's Bureau

Help us reach the Third Goal by joining the Speaker's Bureau!

The revitalized Speaker's Bureau program is asking for RPCVs who are interested in telling their story. This is no-cost and low-commitment. We will do the work of matching you to a school, university, or community group to speak to and you just need to come with a small slideshow of pictures and stories to share. We will provide the resources you need to make that happen!

If interested, please sign up for the program here. Email if you have questions or comments!

---

2019 SEAPAX Camp Out

2019 SEAPAX Camp Out is on Lopez Island at Spencer's Spit State park! 

We will be camping at a group site with limited space (25 people) and reservation is required.  Campers are recommended to arrive on Friday afternoon (check-in is after 2:30 PM).  Check out the Ferry schedule and make your reservations early! There will be a potluck on Saturday night. There are plenty of activities at this park including biking, kayaking, and park nature center. This event fee is $10 per person, which covers the cost of reservation for the park all 3 days. Parking is limited and carpooling is always recommended. 

Check out the State park's Flyer here.

Where: Spencer's Spit State Park on Lopez Island 

When: Friday June 28th - Sunday 30th (Check in/out 2:30-1:00 PM)

Activities: RPCV style Saturday night potluck, biking/kayaking, and beach walks 

Please buy your "ticket" for this event on our website. Once you purchase the ticket, more details are provided for the exact location of our camp.  

---

Support the Documentary A Towering Task

 

Many of you have been aware of the ongoing production of the first feature documentary about the history of the Peace Corps. And now it is finally here! Soon it will be officially announced that A Towering Task will premiere in a gala event in DC on Sept. 22nd, and we want to be sure to have a Puget Sound premiere that can measure up!

We are looking for the perfect venue and one or more sponsors who will help us bring this urgent and important documentary to the Seattle area. We are asking all SEAPAX RPCVs to send us their ideas for a gala venue. In the next few months, the documentary is finishing production, and still looking for financial support from all of us, but we should start planning for a red carpet event. Let's make sure the story of the Peace Corps gets seen not just by our Peace Corps community, but by the whole Puget Sound community!

 

Please send all ideas to info@seapax.org and we will forward these to Alana DeJoseph, the film director.

---

Peace Corps Connect

Register now for June 20-22, 2019 at Peace Corps Connect 2019: Innovation for Good. Returned Peace Corps Volunteers, current and former staff, applicants, invitees, and friends of the Peace Corps from across the country will gather in Austin, TX to connect at the intersection of creativity and impact.
Copyright © 2018 Seattle Area Peace Corps Association (

SEAPAX

), All rights reserved.
This email was sent by:
Seattle Area Peace Corps Association (SEAPAX)
PO Box 77712 -
Seattle, WA, 98177
You have received this email because you are a member or existing contact of Seattle Area Peace Corps Association (SEAPAX), a membership organization powered by SilkStart. update notification preferences unsubscribe from this list