SEAPAX Monthly Newsletter
June Monthly Newsletter
---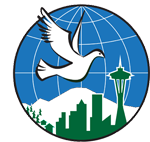 SEAPAX Open Board Positions
We are looking for a couple of motivated individuals to serve on our board. Please let us know if you would like to join our board as an Events Co-Chair or a Speakers' Bureau Co-Chair. We are also looking for someone to serve as our Book Club Chair beginning in 2020 and someone to lead August's Book Club. If you want to learn more about any of these positions, email us.
---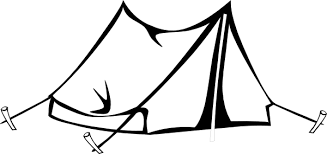 2019 SEAPAX Camp Out Update:
Children are welcome! 
A person's a person, no matter how small
Children are welcome to the event, sorry for not posting tickets for children earlier. If you have children you would like to bring, please register them online now. Children 0-17 years old are free for this event, however given our limited total amount of people we need to make sure everyone who attends is registered. There is a ticket option for children on the website now.
There are only 7 tickets remaining, so register quickly.
*~*~*~*~*
The 2019 SEAPAX Camp Out is on Lopez Island at Spencer's Spit State park! 
We will be camping at a group site with limited space (25 people) and reservation is required. Campers are recommended to arrive on Friday afternoon (check-in is after 2:30 PM). Check out the Ferry schedule and make your reservations early! There will be a potluck on Saturday night. There are plenty of activities at this park including biking, kayaking, and park nature center. This event fee is $10 per person, which covers the cost of reservation for the park all 3 days. Parking is limited and carpooling is always recommended. 
Check out the State park's Flyer here.
Where: Spencer's Spit State Park on Lopez Island 
When: Friday June 28th - Sunday 30th (Check in/out 2:30-1:00 PM)
Activities: RPCV style Saturday night potluck, biking/kayaking, and beach walks 
Please buy your "ticket" for this event on our website. Once you purchase the ticket, more details are provided for the exact location of our camp. 
---
Monthly Calendar

6/5 1st Wed HH, Canterbury Ales, Seattle
6/19 3rd Wed HH, Octopus Bar, Seattle
6/28-30 SEAPAX Annual Camp Out, Lopez Island
6/29 Capitol Hill PrideFest, Seattle

---

Happy Hour

1st Wednesday HH: Join us next month on June 5th for the monthly Pub Quiz at Canterbury Ales in Cap Hill, 534 15th Ave E at 7 PM. Don't fear the quiz, show up for a good time.

3rd Wednesday HH: June 19th and we are heading Octopus Bar for cocktails. 2109 N 45th St, Seattle, WA 98103.

Booze Cruise to Bainbridge: Look out for information for Sept 7th on the calendar and Facebook. Ferry to Bainbridge to visit wineries, distilleries and breweries.

RSVP before noon the day of the event on Facebook or email so we can get enough seats. Always looking for new places for a crowd so email your suggestions.

---

Book Club

We are looking for a volunteer to host the August meeting (we will cancel if a host cannot be found), you can pick the location. August's book on Aug. 4th from 3-5 PM is Then Again by Ben Berman. Email us.

---

Third Goal Opportunity at Gates Foundation

Each summer the Bill and Melinda Gates Foundation (BMGF) hosts a summer picnic for their employees and families. This year SEAPAX (along with other

local organizations) was invited to participate in the children's portion of the day's activities. The idea is to provide fun games and activities, with an international/educational focus, for children aged 4-15. The picnic is on Wednesday, July 10 from 4 - 7 PM at the Seattle Center.

Dressing-up in traditional clothing and head scarves

Display of fruits and vegetables 

Learning local greetings and customs

---

2019 Regional RPCV Camp Out

For all SEAPAX campers and adventurers, the 2019 Regional RPCV camp out details have been finalized. This is an annual event that is coordinated with five other regional RPCV associations (Southern Oregon RPCVs, Columbia River PCA, Idaho RPCVs, West Cascade PCA, and Inland Northwest PCA). This year's camp out will be hosted by Southern Oregon RPCVs.

When: Thursday, Aug. 1st – Sunday, Aug. 4th
Where: Aspen Point Campground at Lake of the Woods in the beautiful Fremont-Winema National Forest (Klamath Falls, OR)
Costs: $15/adult for those staying at the group site. Kiddos under 18 are free!
Registration: Register here
Additional information: See flyer here

---


NEW MEMBERS 




---

 

Calendar Look Ahead

7/10 Gates Foundation Picnic, Seattle
8/1-4 Regional Camp Out, Klamath Falls, OR
8/4 Book Club, TBD
9/7 Cruise to Bainbridge Island

---

Top Up Contributions

This is a reminder to submit Top Up Contribution requests! Please visit the website and let's keep on the giving path. Small Grants are available for local or international projects. 

---

SEAPAX Grants

Ask non-profits in your network if they need a small grant and encourage them to apply! Check out the details and applications on the SEAPAX website under the Grants tab.

SEAPAX members have been generous in the local call out to "Give Big". Top Up Contributions of $50 have been given to Bike Works Seattle, Rainer Valley Food Bank, Seattle Public Library, Real Change Homeless Empowerment Project, and Downtown Emergency Service Center.

We have also granted funds to current Peace Corps volunteer, Katy B., in Malawi for her local Malaria Health Volunteers training. We wired her $110 that shows a little goes a long way to help change happen. Katy will be returning to Seattle soon.

As a reminder, our Grants are funded by the annual Peace Corps calendar and note card sale and 75% of SEAPAX merchandise.

---

Peace Corps Activities

Capitol Hill PrideFest on June 29

Peace Corps will have a booth at the Capitol Hill PrideFest event on June 29 and we are looking for RPCVs to volunteer throughout the day! The event goes from 12 - 9 PM and we are looking for 2-4 RPCVs to staff the booth at any given time throughout the afternoon and evening. Please email Seattle recruiter Matt Yoko-Young at with a time slot(s) that you are available, if you are interested in helping out that day!

---

SEAPAX Advocacy Message

The Respect for Peace Corps Volunteers Act, which would allow Returned Peace Corps Volunteers and former Peace Corps staff to use the Peace Corps logo on death notices and tombstones, has yet to pass. Given that Peace Corps will soon celebrate its 60th anniversary, this issue is becoming an urgent one for those who served in the Peace Corps in those early decades. NPCA has made it easy for you to contact your legislators encouraging them to pass this important and non-controversial bill. Follow this link for more information.

---

New SEAPAX Member Spotlight

NEW on social media! Member Spotlight is a way for SEAPAX to recognize all the amazing work of RPCV's in the Seattle community. Are you a

SEAPAX

member doing great work either professional, personally or both in the Seattle community? We want to brag about your greatness and share it with our community! Nominate a

SEAPAX

member or yourself by completing the member spotlight nomination form. Selected winners will appear in the Newsletter,

SEAPAX

blog, Facebook and Instagram page for

SEAPAX

. Email us the  completed forms by the 30th of each month for consideration.

---
Copyright © 2018 Seattle Area Peace Corps Association (

SEAPAX

), All rights reserved.
This email was sent by:
Seattle Area Peace Corps Association (SEAPAX)
PO Box 77712 -
Seattle, WA, 98177
You have received this email because you are a member or existing contact of Seattle Area Peace Corps Association (SEAPAX), a membership organization powered by SilkStart. update notification preferences unsubscribe from this list