SEAPAX Monthly Newsletter
July Monthly Newsletter
---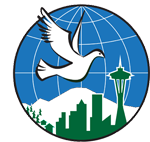 SEAPAX Annual Board Elections and Open Positions
Would you like to get more involved with SEAPAX and with our local RPCV community? There is no better way to do this than to serve on our Board, and our annual Board elections are right around the corner!
Voting will begin on September 2nd and run through the end of the month for the following 2020 Board positions:
President

Vice President

Secretary

Treasurer

Director-At-Large (up to six)
If you are interested in any of these elected positions or would like to nominate someone, please submit the following to us by no later than August 24th: nominee's name, position of interest, and brief biography of nominee (examples of biographies can be found here).
We also would like to immediately fill the non-elected board positions of Events Co-Chair and Speakers' Bureau Co-Chair, in addition to someone to chair our Book Club beginning in 2020.    
If you'd like to learn more about any of these positions, please email us. We also encourage you to attend the next board meeting:
Date: July 14, 2019
Time: 2:00 - 4:30 P.M.
Location: Antioch University, 202 A & B, 2400 3rd Ave, Seattle, WA 98121
---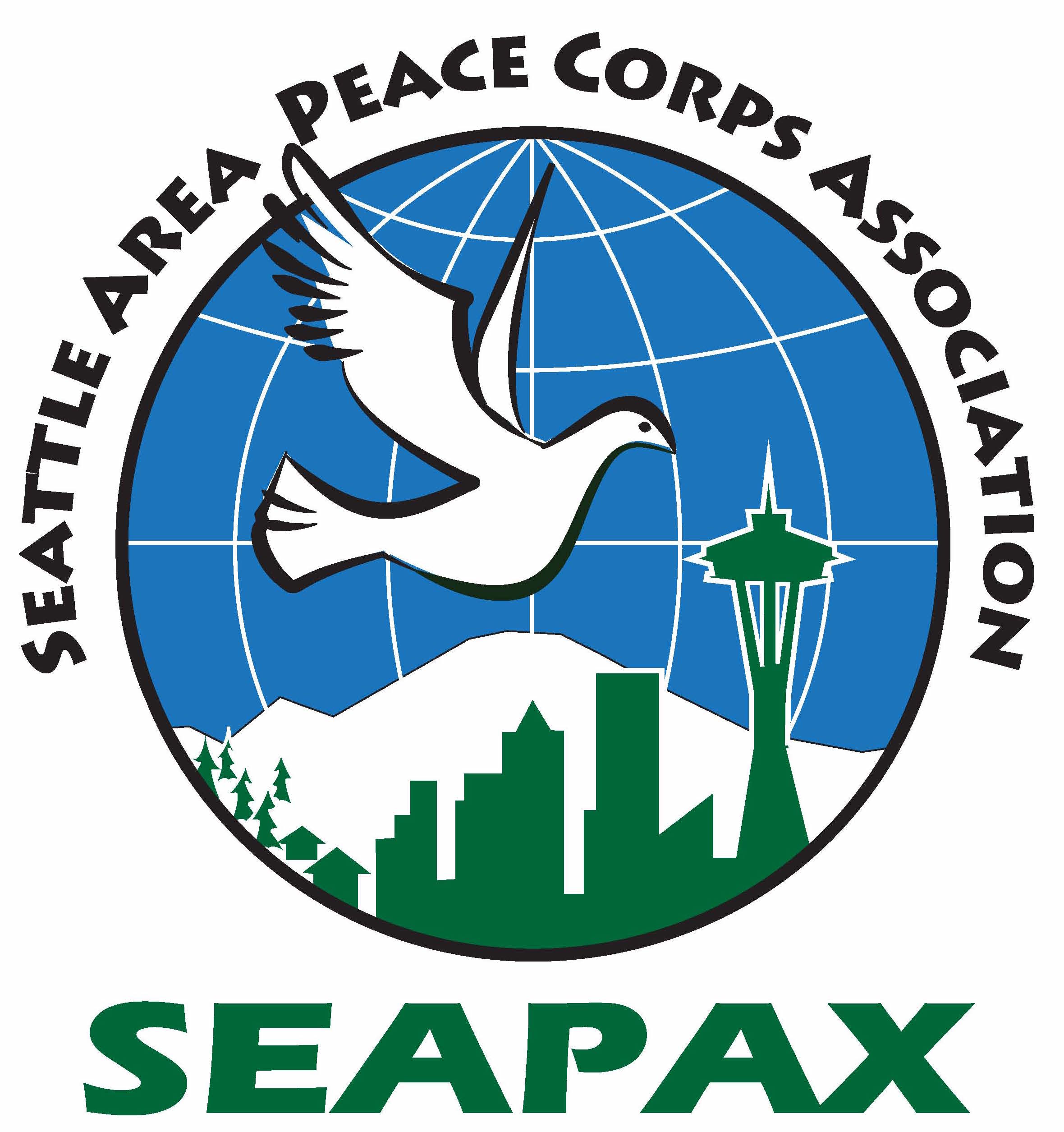 Message from the SEAPAX President
Hello SEAPAXers!

It is with great excitement that I am able to announce that Seattle has been chosen host city for the Peace Corps Connect 2020 Conference (PCC2020 Conference)!

We are in the early phases of planning, so many of the details are still being worked out, but the conference will be held in the summer of 2020. The overarching conference theme will be Cultivating Connections. We plan to spotlight topics that relate to immigrants/refugees, indigenous peoples, and girls' education. Many other topics will likely be covered as well, ranging from global health to the environment to interests of recently Returned Peace Corps Volunteers (e.g. career development and graduate school). We will pass along more details as soon as they become available.

This event will provide a great opportunity for individuals to network with a national Returned Peace Corps audience. Our goal is to attract 500 attendees. We also plan to provide opportunities to interact with local and national organizations whose interests align with the values of Peace Corps.

To put together the best possible program, one that is engaging, inspiring, informative, and educational, and one that is accessible, we would like to reach out to you and everyone in our community for help. Please let us know if you can contribute in any of the following ways:
PCC2020 Conference Planning Committee Join our team! We are looking for additional help from motivated and committed individuals. 
Sponsors Provide us with the name of any organization that you think would be a willing sponsor and to which you have connections. The

more money we raise through sponsorships, the lower the registration costs.

Speakers/Topic Experts Provide us with the name of any person to whom you have connections who could be a speaker/presenter on one of our spotlighted topics (immigrants/refugees, indigenous peoples, and girls' education) or other topics that our RPCV community would potentially be interested in (i.e. global health, international development, the environment, and career development for young professionals).
Exhibitors Provide us with the name of any organization that you think would be interested in being an exhibitor and who would want to interact with RPCVs, and vice-versa, to which you have connections (e.g. UW Global Health Department, PATH, Health Alliance International).
Housing Let us know if you'd be willing to host an out-of-town RPCV during the conference (~Thursday – Sunday).
Responses can be directed to me, along with any other general comments or suggestions about the PCC2020 Conference, via email. We would love to hear about any ideas or things you'd like to see at next year's conference.

We are looking forward putting together a great PCC2020 Conference program!

Warm regards,
Brad Cleveland, SEAPAX President
South Africa 2006-2008
---
Monthly Calendar

7/10 Gates Foundation Picnic, Seattle
7/14 Board Meeting, Antioch U, Seattle
7/17 3rd Wed HH, Bad Jimmy's Brewing, Seattle


---

Happy Hour

1st Wednesday HH: July is canceled due to the holiday. Join us next month on Aug. 7th for the monthly Pub Quiz at Canterbury Ales in Cap Hill, 534 15th Ave E at 7 PM. Don't fear the quiz, show up for a good time.

3rd Wednesday HH: July 17th will be 5 PM at Bad Jimmy's Brewing, 4358 B Leary Way NW Seattle.

Booze Cruise to Bainbridge: Look out for information for Sept 7th on the calendar and Facebook. Ferry to Bainbridge to visit wineries, distilleries and breweries.

RSVP before noon the day of the event on Facebook or email so we can get enough seats. Always looking for new places for a crowd so email your suggestions.

---

Book Club

August's book on Aug. 4th from 3-5 PM is Then Again by Ben Berman. Location: Koku Cafe + Market, 1417 Queen Anne Ave N #101b, Seattle, WA 98109.

---

Third Goal Opportunity at Gates Foundation

Each summer, the Bill and Melinda Gates Foundation (BMGF) hosts a summer picnic for their employees and families. This year, SEAPAX (along with other

local organizations) was invited to participate in the children's portion of the day's activities. The idea is to provide fun games and activities, with an international/educational focus, for children aged 4-15. The picnic is on Wednesday, July 10 from 4 - 7 PM at the Seattle Center.

Dressing-up in traditional clothing and head scarves

Display of fruits and vegetables 

Learning local greetings and customs


NEW MEMBERS 




---

 

Calendar Look Ahead

8/1-4 Regional Camp Out, Klamath Falls, OR
8/4 Book Club, Koku Cafe, Seattle
8/7 1st Wed HH, Canterbury Ales, Seattle
9/7 Cruise to Bainbridge Island

---

Top Up Contributions

This is a reminder to submit Top Up Contribution requests! Please visit the website and let's keep on the giving path. Small Grants are available for local or international projects. 

---

SEAPAX Grants

Ask non-profits in your network if they need a small grant and encourage them to apply! Check out the details and applications on the SEAPAX website under the Grants tab.

The grants committee would like to invite any SEAPAX member to join the committee. We are meeting for coffee in July. Interested people should email for details of date & location.

---

New SEAPAX Member Spotlight

NEW on social media! Member Spotlight is a way for SEAPAX to recognize all the amazing work of RPCV's in the Seattle community. Are you a

SEAPAX

member doing great work either professional, personally or both in the Seattle community? We want to brag about your greatness and share it with our community! Nominate a

SEAPAX

member or yourself by completing the member spotlight nomination form. Selected winners will appear in the Newsletter,

SEAPAX

blog, Facebook and Instagram page for

SEAPAX

. Email us the  completed forms by the 30th of each month for consideration.

---

2019 Regional RPCV Camp Out

For all SEAPAX campers and adventurers, the 2019 Regional RPCV camp out details have been finalized. This is an annual event that is coordinated with five other regional

RPCV

associations (Southern Oregon

RPCVs

, Columbia River PCA, Idaho

RPCVs

, West Cascade PCA, and Inland Northwest PCA). This year's camp out will be hosted by Southern Oregon

RPCVs

.

When: Thursday, Aug. 1st – Sunday, Aug. 4th
Where: Aspen Point Campground at Lake of the Woods in the beautiful Fremont-Winema National Forest (Klamath Falls, OR)
Costs: $15/adult for those staying at the group site. Kiddos under 18 are free!
Registration: Register here
Additional information: See flyer here

---
Copyright © 2018 Seattle Area Peace Corps Association (

SEAPAX

), All rights reserved.
This email was sent by:
Seattle Area Peace Corps Association (SEAPAX)
PO Box 77712 -
Seattle, WA, 98177
You have received this email because you are a member or existing contact of Seattle Area Peace Corps Association (SEAPAX), a membership organization powered by SilkStart. update notification preferences unsubscribe from this list