SEAPAX Monthly Newsletter
January Monthly Newsletter
---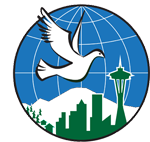 SEAPAX Open Board Positions for Non-Elected Positions
Would you like to get more involved with SEAPAX and with our local RPCV community? There is no better way to do this than to serve on our Board. The following are non-elected board positions that we would like to fill immediately:
If you are interested or would like to learn more about any of these positions, please 
contact us.
---

MEMBERSHIP SURVEY
Special thanks to all members who participated in the 2019 Membership Survey. Your answers and comments were very informative and will guide the planning of 2020 activities. Results of the survey can be found here. 
Below are a few of the highlights:
The majority of members are satisfied with the streamlined changes made to our e-newsletter

The top 3 favorite activities are social events, recreational/outdoor events, and service events

The majority of members take part in less than one event per year, which may be due to busy schedules and difficulty getting to locations of planned events
---
Monthly Calendar

1/12 Board Meeting followed by Pangea Giving Presentation, Antioch U, Seattle
1/15 3rd Wed HH, McMenamins Queen Anne, Seattle
1/20 MLK Day of Service, Kent

---

Happy Hour

3rd Wednesday HH: 1/15 at 5 PM at McMenamins Queen Anne, 200 Roy St., Seattle.

---

Book Club

Please join us for book club! See below for the entire list of 2020 books, club meeting times, and locations.

1. Sunday, February 9, 3-5 PM

Small Country by Gael Faye

2. Sunday, April 12, 3-5 PM

On the Plain of Snakes by Paul Theroux

3. Sunday, June 14, 3-5 PM

What Truth Souths Like - Robert F. Kennedy, James Baldwin, and Unfinished Conversations about Race in America by Michael Eric Dyson

4. Sunday, August 9,  3-5 PM

In the Midst of Winter by Isabel Allende

5. Sunday, October 11, 3-5 PM

The Prison Letters of Nelson Mandela by Nelson Mandela

---

Pangea Giving Presentation

The SEAPAX Board invites you to a talk by representatives from Pangea Giving. Pangea Giving is a Seattle-based organization that supports grassroot organizations in Latin America, East Africa, and Southeast Asia. If you want to learn about the work that they do and how to potentially support Pangea Giving's global activities, please join us for this free event that will take place immediately after our January 12th board meeting.   

When: Sunday 1/12 11:45-12:30pm
Where: Antioch University, 2400 3rd Ave., Seattle
RSVP Required: This event is free, but you must RSVP with the names of all attendees

---

MLK DAY OF SERVICE 2020

What: SEAPAX will be teaming up with World Relief Seattle and United Way King County (UWKC) to prepare a community garden for our refugee neighbors in Kent!
When: Martin Luther King Jr Day, Monday 1/20, 2019, 9 a.m. -12 p.m.
How: To sign up, email Andrea Shelton. You will receive an automated email message from UWKC after Andrea receives your email and adds you to the UWKC list for this event.
Where: 930 E James St., Kent. We will organize carpools for those that wish to ride-share. More information will be available from Andrea.
What else: World Relief Seattle's Community Garden was created to benefit refugee, immigrant, and low-income community members seeking gardening space. We will be helping prepare it for use. Our main tasks this year will be to repair the handicap-accessible raised beds, remove invasive blackberry, and sweep up leaves for composting. World Relief Seattle will provide tools, snacks, water and coffee. 

You can find more information here. This is a family friendly event. We hope you can join us!

---

Upcoming Camp Outs

Save the date for two upcoming RPCV Camp Outs. All are welcome!

Local Portland Family Camp Out: June 25-28 at Silver Falls State Park, Salem/Silverson, Oregon, Group Site A. RSVP.

Regional Family Camp Out: August 6-9 at Deschutes River State Recreation Area Loop G, Group Site A. RSVP. IMPORTANT NOTE: This is not the Deschutes campground at the Cove Palisades State Park near Madras. This is the Deschutes River Recreation Area, on the Columbia River, near Biggs Junction.

Email Brenda M. from the Portland RPCV Group for more info.

---

 


 

 

Calendar Look Ahead

2/9 Book Club, Boon Boona Coffee, Renton

---

SEAPAX Grants Committee

Please continue purchasing calendars in support of our small grants program for community based projects. 

---

Calendars for Sale

Support SEAPAX's small grants program by purchasing a calendar at SEAPAX events and via mail order for $15 dollars each. Purchase five or more at one time for $13 each.

---

SEAPAX Advocacy Committee Update

Although Congress passed the budget on Dec. 20, Peace Corps did not see an increase in its budget. The funding remained level at $410.5 million for the fifth consecutive year

. Congress rejected the Trump Administration's request to cut funding by more than $14 million, something the President has proposed for the last three years.

The disappointing news about the budget means that the annual National Day of Action on Capitol Hill, scheduled for March 5 in Washington, DC, will be more important than ever. Organized by the National Peace Corps Association (NPCA), this is the day when RPCVs from around the country meet in DC to lobby on behalf of Peace Corps. By meeting with their congressional delegations in small groups (all organized by NPCA), former volunteers share the impact Peace Corps has had on their lives while serving overseas and once they are back in the US. You are encouraged to read more about the day and to register for the event or call Beth Ahlstom

at (253) 651-4528.

Finally, Jenn Ritchey, co-chair for Advocacy, is stepping down from the position in order to devote more time to the newly-formed Mentorship program for recently returned SEAPAX volunteers. 

Taking Jenn's place are two new co-chairs, Carly Sulpizio and Erin Branigan. Expect to hear from us about ways you can help raise awareness about the importance of Peace Corps both here and abroad.

---

PCC2020 Conference & Conference Planning Committee

Planning for the Peace Corps Connect 2020 Conference has begun! Expect to hear more details about the conference starting sometime in early 2020. 

Confrerence Date: July 16th - July 18th, 2020
Venue: University of Washington (Seattle campus)

We are still looking for people to join our Peace Corps Connect 2020 Conference Planning Committee. The best way to do this is to join one (or more) of our sub-committees:

Speakers

Community Workshops/Breakout Sessions

Venue

Housing

Catering

Communication/Marketing/Logistics
Special Events current need of most help   

If you are interested in joining any of these sub-committees or learning more about their roles and responsibilities, please contact us. Feel free to send any other conference ideas or things for us to consider.

---
Copyright © 2018 Seattle Area Peace Corps Association (

SEAPAX

), All rights reserved.
This email was sent by:
Seattle Area Peace Corps Association (SEAPAX)
PO Box 77712 -
Seattle, WA, 98177
You have received this email because you are a member or existing contact of Seattle Area Peace Corps Association (SEAPAX), a membership organization powered by SilkStart. update notification preferences unsubscribe from this list